Лучшие юристы в области логистики готовы проконсультировать Вас сейчас по актуальному вопросу.
С 18:00-21:00 КОНСУЛЬТАЦИЯ БЕСПЛАТНО, ЗВОНИТЕ!
Adjustment of disputes with vendors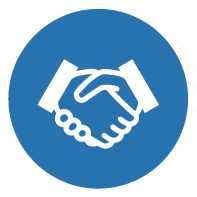 Specialists of our company in the field of logistics usually solve the following questions those are typical for the activity of every concrete logistics company, such as:
Confirmation of goods delivery;
Composing, design, forming and delivery controlof legally significant informative messages, notifications, replies, statements, complaints, revocationsand any extra messages, including telegrams, faxes, e-mails, messengers and others;
Control of legal entities management, self-employed entrepreneurs and private individuals assignments' fulfilment by staff and companies' vendors;
Risksidentification;
Consulting;
Dead-lines tracking;
Representative in court;
Business deals and contracts support;
Selection of optimal conditions of goods delivery and route.
Your proper representative

Our company's staffhasin-depth content knowledge in all spheres concerning of legal entities, self-employed entrepreneurs and private individuals representing in the following cases:
Negotiations with vendors;
 Your representing in controlling units, such as: tax Inspection, differentlaw-enforcement authorities, courts of different levels andjurisdictions;
Our company's representative visit for participation in commission acceptance of Your goods, composing and correct completion of commercial acts;
Tough negotiations processing;
You will receivethe desired result as short as possible, we will defend your position and prove that You are right
Preparation of documents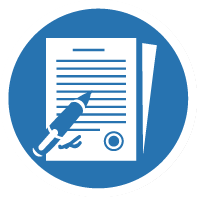 Leading legal expertsof our company will accurately prepare and complete all necessary documents for You:
Composing of different contracts;
Preparation of delivery notes and other transport documents (TTN, T1,goods consignment note,consignment,railway bill, international way-bill);
Arrangement of passes toMoscow Automobile Ring Road (MKAD) and Third Transport Ring (TTK) (Moscow);
Certificates of assurance;
Legal statements to court (including petitions,revocations, adductions and other documents);
Statements and other applications to state authorities of various levels;
Independent expert's report;
Preparation of powers of attorney and other documents.
Обеспечение безопасности грузоперевозки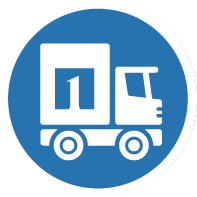 Наша компания предлагает Вам воспользоваться услугой обеспечивающей безопасность грузоперевозок, в том числе различными видами транспорта. При этом неотъемлемой частью безопасной грузоперевозки является страхование груза. Грузы застрахованы от всех рисков в надежных страховых компаниях.

Warrantor of your business deal

Our company is eager to act as a Warrantor of Your business deal, providing accurate execution of the terms set by Your contract. You will be pleased with a relatively low price of our qualified services.
We work prompt and in professional manner. Daily (working hours 10.00 — 19.00).
We guaranteeconfidentiality to You andYour data security.

Our price-list
PROVIDED SERVICE
PRICE
Initial consultation – free of charge
Review of provided documents
cost per page
Review per page
800 RUR
5-15 lists (up to 2,5 hours)
999 RUR
15-25 lists (up to 3,5 working hours)
850 RUR
from 25 to 35 lists (up to 6,5 working hours)
700 RUR
from 35 andmorepages
600 RUR
Review of documents per hour of timeconsumed
500 RUR
Preparation and composing of documents depending on their complexity level:
Representation in Court, conducting of case:
First-instancecourt
20000 RUR
Second-instancecourt
22000 RUR
Supervision
50000 RURandmore
Задать вопрос?
Введите данные ниже:

Введите данные ниже: